Конкурсное прослушивание «Стипендия имени А.Н. Скрябина» (к 100-летию со дня основания музея)
The scholarship named after Alexander Nikolaevich Scriabin was founded to the to the 120th anniversary of the composer's birth in 1992 by the State Memorial Scriabin Museum together with International Centre of Human Ecology. The main goal of the competitive audition is to find and to support the most gifted young performers of Scriabin's music, to help the formation and the development of their creative individuality.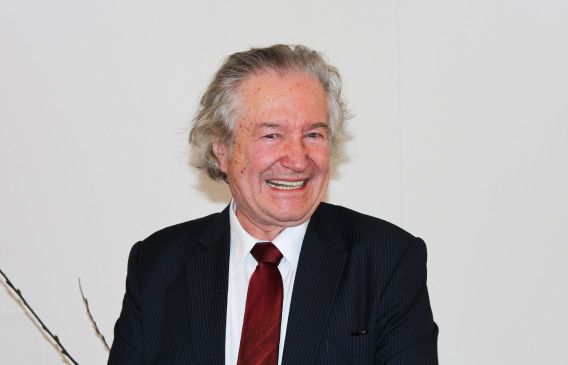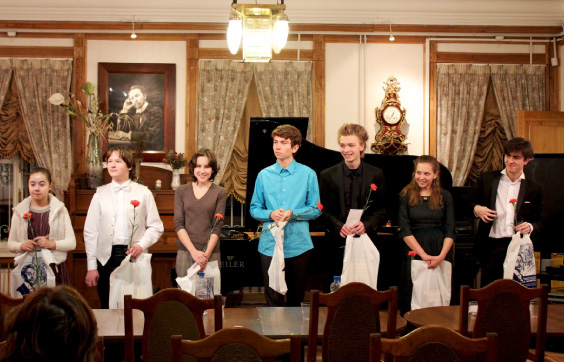 The jury consists of famous musicians, including the scholarship winners of previous years, who are appreciated and who won prestigious musical contests.
In accordance with tradition the contest taked place every year in December between the students of musical educational institutions of Moscow and other Russian and foreign regions.
Since 2014 the competitive audition has gained the name "Way to Scriabin". There was accepted a Regulation on the Competitive Audition.
The scholarship is given only once. Besides, all winners gain the right to perform every year in the Concert Hall of the Museum and to visit any concert in our Museum for free.
Since the year of scholarship foundation 52 piano players were given the title of laureate and diploma winner!
We are proud to inform that most winners of our audition have won various Russian and international music contests and that they perform at the most well-known music venues of the world!
Жюри
Михайлов Евгений Владимирович
председатель жюри, профессор Казанской государственной консерватории (академии) им. Н.Г. Жиганова, народный артист Республики Татарстан, заслуженный артист Удмуртской Республики, заслуженный артист РФ.
Рихтер Елена Рудольфовна
почетный член жюри, профессор Московской государственной консерватории им. П.И. Чайковского, заслуженная артистка РФ.
Гудова Елена Ивановна
директор Московского государственного колледжа музыкального исполнительства им. Ф. Шопена, заслуженный работник культуры РФ.
Николаева Анна Юрьевна
вице-президент «Фонда А.Н. Скрябина», заслуженный работник культуры РФ.
Ракова Татьяна Николаевна
заведующая Фортепианным отделением АМК при Московской государственной консерватории им. П.И. Чайковского, ветеран труда, заслуженный учитель РФ.
Рубцова Валентина Васильевна
зам. директора по науке «Мемориального музея А.Н. Скрябина», доктор искусствоведения, член Союза композиторов, главный редактор издательства «Музыка», заслуженный деятель искусств РФ.
Чернов Алексей Евгеньевич
пианист, композитор, лауреат международных конкурсов.
Лауреаты и дипломанты
2009
Tarasevich-Nikolaev Arseny
2003
Martirosyan (Orlanova) Diana
2001
Anikina (Kozlova) Tatiana
1993
Zaitseva (Zheltova) Maria