The hall for concerts and exhibitions
The hall for concerts and exhibitions is on the ground floor of the main building of the museum complex. At first there used to be the apartment of the mansion owner, A.A. Grushka. After the revolution this floor was refurnished into communal flats.
In 1966 these rooms were vacated, and there opened Moscow Experimental Electronic Music Studio affiliated with the Scriabin Museum. There also was created a Spherical Hall for light-musical performances. In the end of 1970s the Studio stopped its activity, and its room was given to the Museum. That's where the hall for concerts and exhibitions was made.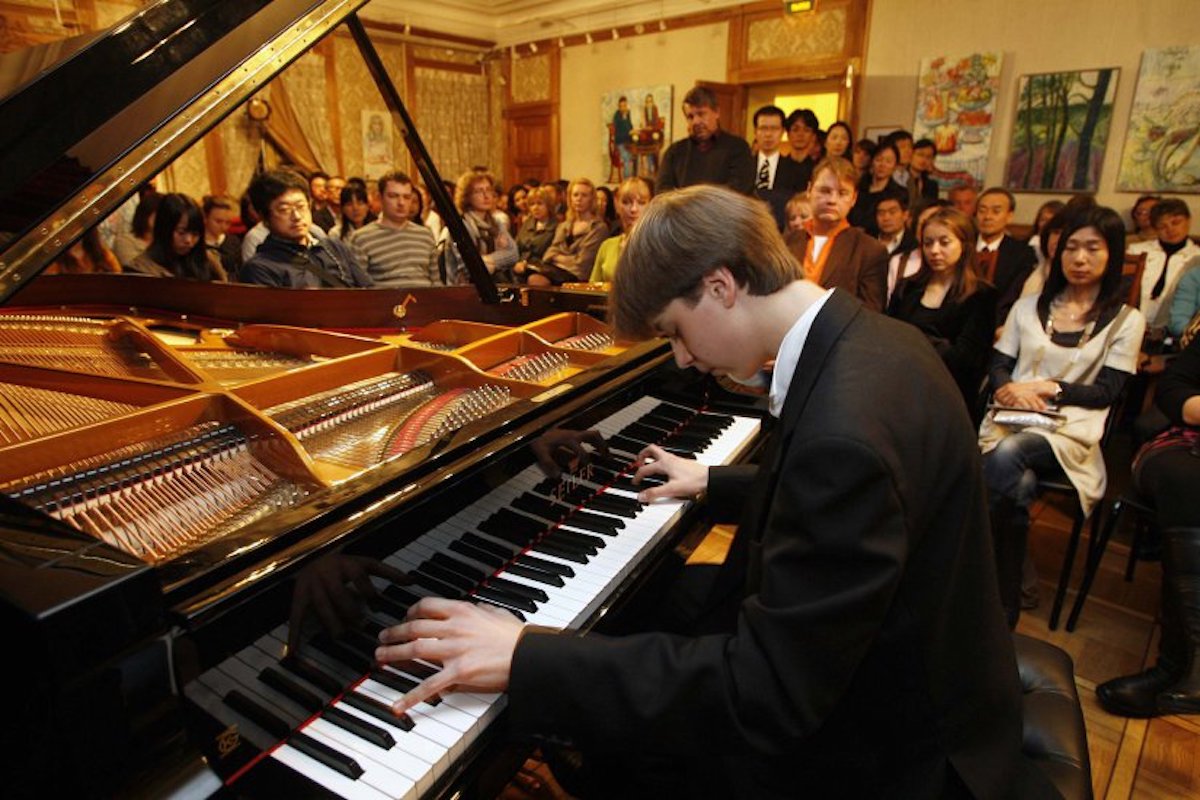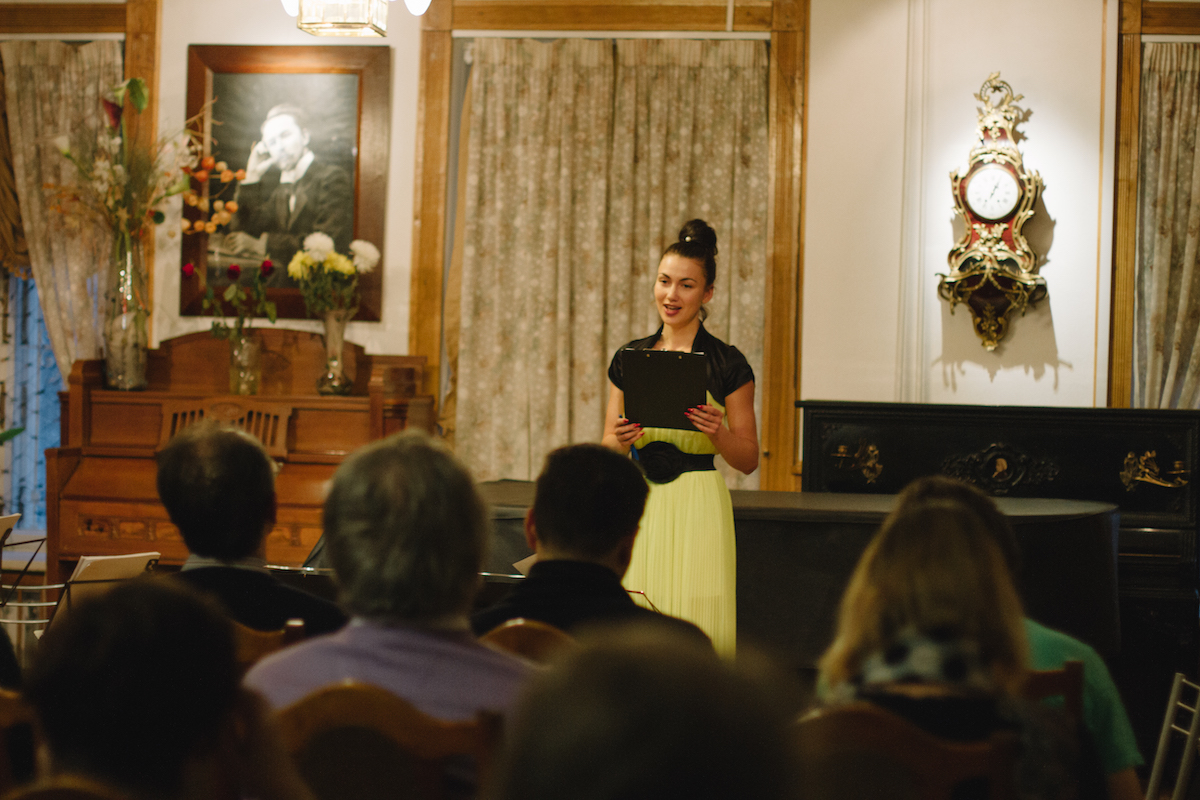 At the moment there are held exhibitions and concerts, auditions for the Scriabin Scholarship, conferences and lectures, and also the meetings of Museum Academic Board.
Due to its specifity and quite a small size (72 square meters) it suits only for small, intimate exhibitions. White walls of the hall are perfect for the exibiting both paintings and drawings. Spot light provides necessary illumination. Five lockable horizontal glass cases allow to exhibit pieces of applied and decorative arts, photographs and manuscripts.
Concerts are held there almost every day. The hall can receive approximately 60 listeners.